Issue 72
January 2018

Tieguanyin
Many of our guests ask us over and over again about the wonderful food here at the Tea Sage Hut. We are very excited to continue sharing tea and food with you in January for the second year. And we needed a very delicious tea to accompany an issue on food, so we chose a delectable tieguanyin to share.
Features

A Tea-Infused Diet

By Wu De

Fermentation at the Hut

By Connor Goss

Fuel on the Path

By Shen Su

Tea Sage Hut Recipes

By the whole Tea Sage Hut team

Scrambled Tofu p. 43

Traditions

Tea of the Month

"Tieguanyin," 2017 Traditional Oolong
Mingjian, Nantou, Taiwan

TeaWayfarer

Bo Wong, Australia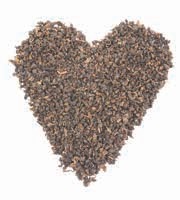 ---
Love is changing the world bowl by bowl
© 2018 by Global Tea Hut
All rights reserved. No part of this publication may be reproduced, stored in a retrieval system or transmitted in any form or by any means, electronic, mechanical, photocopying, recording, or otherwise, without prior written permission from the copyright owner.