ISSUE 35 / DECEMBER 2014

Happy Holidays
This holiday issue we are going to share some marvelous shou puerh and discuss the "grades" of puerh leaves. Since this is the holiday month, and Global Tea Hut is all about family, we thought we would devote the bulk of this issue to Wu De's recent travels, allowing us all to feel the glowing coals of tea family that are spreading around the world, bowl by bowl!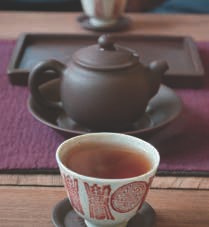 Features
ZEN IN THE MEDITERRANEAN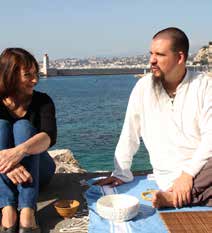 A BARCELONA WORLD RETREAT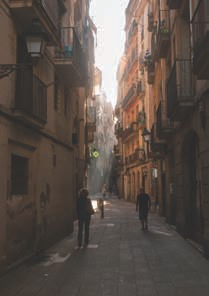 TEA IN THE SOUTH OF FRANCE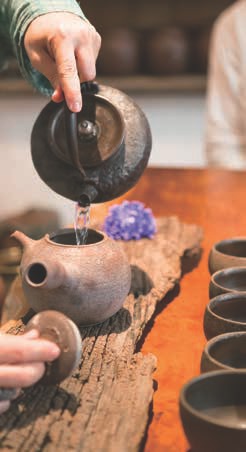 Regulars
TEA OF THE MONTH
Spring 2007 Shou Puerh Lincang, Yunnan, China
PUERH TEA LEAF SIZES
GONGFU TEA TIPS
THE EIGHT BOWLS
Cleanliness & Purity
WATER IS THE JOURNEY
TEA WAYFARER
Chris Sage, USA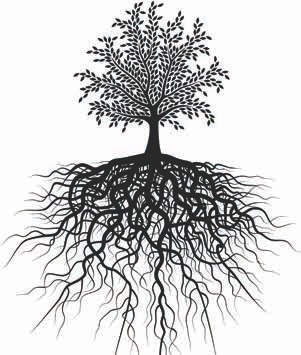 LOVE IS CHANGING THE WORLD BOWL BY BOWL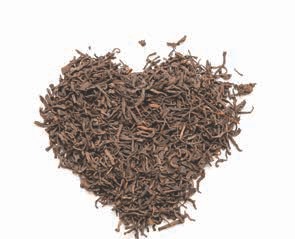 © 2014 by Global Tea Hut All rights reserved.
No part of this publication may be reproduced, stored in a retrieval system or transmitted in any form or by any means, electronic, mechanical, photocopying, recording, or otherwise, without prior written permission from the copyright owner.