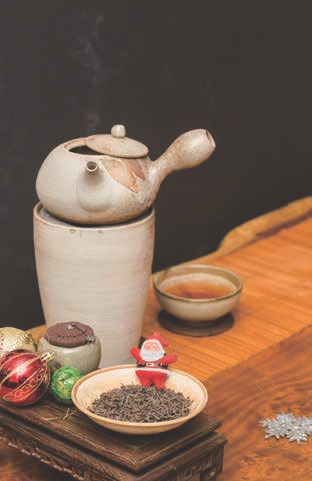 DECEMBER AFFIRMATION
I am selfless and giving.
In what ways am I celebrating the holidays? Am I manifesting the true spirit of giving and generosity?
Center News
Before you visit, check out the center's website (www.teasagehut.org) to read about the schedule, food, what you should bring, etc. We've had a big increase in our number of guests lately, so if possible please contact us well in advance to arrange a visit.
If you are interested in one of the 2014 Ai Lao cakes you should order one soon. There were only 150 made in total and more than half have already sold. Check out our website for details: www.globalteahut/lmlcakes.html
The center is filling up for Dec. and Jan. so be sure to contact us in advance if you are thinking of coming.
Wu De will be teaching in New Zealand and Australia this winter. Contact Sam Gibb (sdsgibb@gmail.com) for more information about dates and events.
Wu De's new book is out and ready to be purchased. Check our site for details!