ISSUE 36 / JANUARY 2015

The Buddha's Palm
Happy New Year! And to start it off right, we have one of the finest teas ever to be drunk in this Global Tea Hut! Not only will we discuss this Buddha's Palm traditional oolong, but we'll explore oolong roasting in general. Also, we are going to start introducing you to some of the teachers that we find inspirational, starting this month with Master Lu Li Zhen.
Features
MASTER LÜ LI ZHEN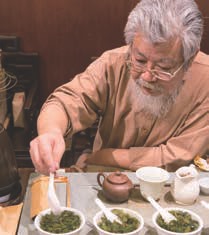 ROASTING OOLONG
A VERY SPECIAL VOICES FROM THE HUT
"TEA MEDICINE" A REVIEW
Regulars
TEA OF THE MONTH
Winter 2014 Buddha's Palm Oolong Pinglin, Taiwan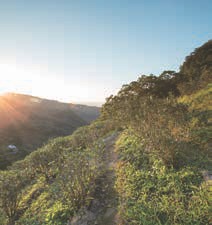 GONGFU TEA TIPS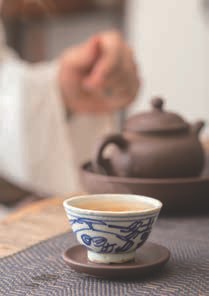 TEA WAYFARER
Matt Hansen, USA
---
LOVE IS CHANGING THE WORLD BOWL BY BOWL
© 2015 by Global Tea Hut
All rights reserved. No part of this publication may be reproduced, stored in a retrieval system or transmitted in any form or by any means, electronic, mechanical, photocopying, recording, or otherwise, without prior written permission from the copyright owner.