Issue 43
August 2015

Elevation
There's nothing as nice as the return of old friends for tea, like the only tea we repeat each year! As promised last month, we are continuing our tour of water preparation. Following the source and storage of water, a tea lover must begin to explore heat and fire. This issue may be the most comprehensive introduction to fire for Tea in the English language!
Features

FIRE, THE TEACHER OF TEA
THE KETTLE
LAY THE COALS
THE ELEMENT OF FIRE
STOKE THE FIRE

An Interview with Master Zhou Yu

Regulars

TEA OF THE MONTH

Summer 2015 "Elevation" Red Tea
Sun Moon Lake, Taiwan

GONGFU TEA TIPS
TEA WAYFARER

Stephanie Aryes, Ireland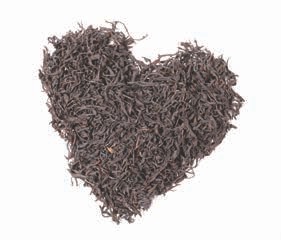 ---
LOVE IS CHANGING THE WORLD BOWL BY BOWL
© 2015 by Global Tea Hut
* Unless otherwise stated, photography was created by the genius of Max Raphael
No part of this publication may be reproduced, stored in a retrieval system or transmitted in any form or by any means, electronic, mechanical, photocopying, recording, or otherwise, without prior written permission from the copyright owner.