Issue 46
November 2015

Mountain Rain
This month we're sharing one of our favorite teas of the year along with a topic we have wanted to discuss for a long time: Tea and the feminine. We've asked Tien Wu to help collect and edit some articles written by some bright and beautiful women, who have very inspirational experience and strength to share!
Features

TEA DRINKING WOMAN
DISCOVERING THE LEAF
MOTHER EARTH SINGS TEA
LIGHT MEETS LIFE CAKES

2015 Big Snow Mountain Set

TEA, FEMININITY AND THE COSMIC YIN

Regulars

TEA OF THE MONTH

Spring 2015 "Mountain Rain" Red Tea
Da Hu Sai, Lincang, Yunnan

GONGFU TEA TIPS
CHABANA
TEAWARE ARTISANS

Miroslava Randova

TEA WAYFARER

Mia Maestro, USA/Argentina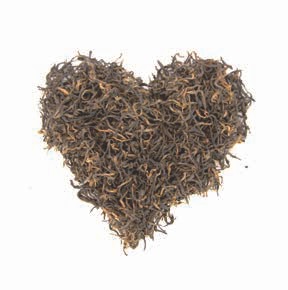 ---
LOVE IS CHANGING THE WORLD BOWL BY BOWL
© 2015 by Global Tea Hut
No part of this publication may be reproduced, stored in a retrieval system or transmitted in any form or by any means, electronic, mechanical, photocopying, recording, or otherwise, without prior written permission from the copyright owner.