Issue 54
July 2016

Daughter of the Forest
One of the many benefits of being in this global community is the amazing guided trips we take each year to tea-rich lands. We are working on more such trips and scholarships to help many of you come along. We do our best to bring the whole community with us in spirit, both in the crafting of the tea and in this issue's special coverage of the trip.
Features

A BUS TO THE SOURCE

By Steve Kokker

A HANI TEA CEREMONY
A CUP OF UNFORGETTABLE TEA

By Snow Yang

THE GUARDIAN TREE

By Wu De

THE JOURNEY OF A LIFETIME PARTS I & II

By many different Chajin travelers

Regulars

TEA OF THE MONTH

"Daughter of the Forest," 2016 Dian Hong Red Tea
Ai Lao, Yunnan

TEAWAYFARER

Morten Menge, Germany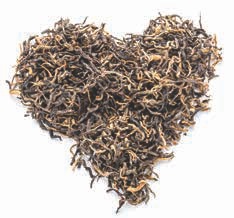 ---
LOVE IS CHANGING THE WORLD BOWL BY BOWL
© 2016 by Global Tea Hut
No part of this publication may be reproduced, stored in a retrieval system or transmitted in any form or by any means, electronic, mechanical, photocopying, recording, or otherwise, without prior written permission from the copyright owner.