Issue 55
August 2016

Forest Song
Music and Tea have been dating for centuries. Many of the sages who cultivated their musical abilities were also Chajin. There is great music in a fine tea, even when drunk in silence. This month, we'll explore the ageold romance between the Leaf and music while drinking an amazing maocha steeped in the symphony of the forest!
Features

THE HEART OF TEA

By Wu De

CREATIVITEA

By Alec Bridges

THE GUQIN

By Michelle Huang

TEA BY THE SEA

By Harold Linde

TEA MUSIC PART II

By Mike Baas

Regulars

03 TEA OF THE MONTH

"Forest Song," 2016 Sheng Puerh Maocha
Big Snow Mt., Yunnan

GONGFU EXPERIMENTS

The Sound of Tea

VOICES FROM THE HUT

Hanno Padar & Herkko Labi

TEAWAYFARER

Brandon Boyd, USA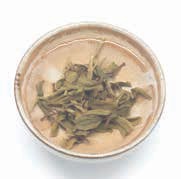 ---
LOVE IS CHANGING THE WORLD BOWL BY BOWL
© 2016 by Global Tea Hut
No part of this publication may be reproduced, stored in a retrieval system or transmitted in any form or by any means, electronic, mechanical, photocopying, recording, or otherwise, without prior written permission from the copyright owner.