Issue 56
September 2016

Nostalgia
It is that special time of year again: time for the extended special edition of our magazine, with lots of extra pages to explore a tea topic in greater depth! This year, we're staying home, touring the island of Taiwan to learn more about Taiwanese oolong tea, sipping cups of Nostalgia along the way - one of the best teas we've ever shared!
Features

INTRODUCTION

Special thanks to Li Guang Chung

HOW OOLONG GOT ITS NAME
VARIETALS OF TAIWANESE OOLONG
THE LOST ART OF OOLONG

Interview with He Jian

A HISTORY OF TAIWANESE OOLONG

By Ruan Yi Ming

ORGANIC OOLONGS OF THE NORTH
TRADITIONAL OOLONG NOWADAYS
Interview with Lu Li Zhen

Regulars

TEA OF THE MONTH

"Nostalgia," 2016 Traditional Oolong
Li Shan, Taiwan

GONGFU EXPERIMENTS

Outside the Boundaries

TEAWAYFARER

Caitlin Mercado, USA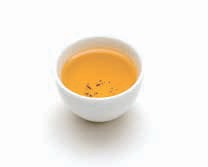 ---
LOVE IS CHANGING THE WORLD BOWL BY BOWL
© 2016 by Global Tea Hut
No part of this publication may be reproduced, stored in a retrieval system or transmitted in any form or by any means, electronic, mechanical, photocopying, recording, or otherwise, without prior written permission from the copyright owner.