Issue 58
November 2016

Calm Fragrance
Many of you know that we love Aloeswood at the Center, and often have incense ceremonies, especially before whisked tea. And we needed an especially fragrant tea for this month, so we worked with Mr. Xie to create something unique. Meditation, fragrant tea and incense make this the aromatic issue!
Features

Burning Incense Brewing Tea

By Liu Jingmin

Zen, Tea & Incense

By Wu De

Introduction to Aloeswood
The Many Kinds of Aloeswood Incense

By Zhao Mingming

Rare Cedar

By Liang Zun Zhi

Incense Ceremony

By Wu De

Traditions

Gongfu Tea Tips

A Palette of Cups

Voices From the Hut

Music for Tea by MJ Greenmountain

TeaWayfarer

MJ Greenmountain, USA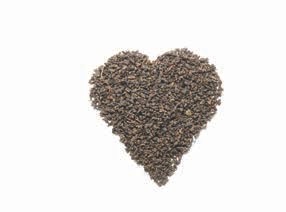 ---
Love is changing the world bowl by bowl
© 2016 by Global Tea Hut
All rights reserved. No part of this publication may be reproduced, stored in a retrieval system or transmitted in any form or by any means, electronic, mechanical, photocopying, recording, or otherwise, without prior written permission from the copyright owner.