Issue 59
December 2016

Beneath the Pines
Liu Bao is a rich and mysterious genre of tea. More and more tea lovers are realizing how fine a cup of Liu Bao is. In what has become a December tradition, we return to the genre, exploring further and deeper than ever. And, of course, we have a very unique and rare Liu Bao to drink together!
Intro to Liu Bao Tea

By Wu Ping

Origins of Liu Bao
Modern Liu Bao Tea
In Search of Liu Bao

By Su Yangchun

Vintage Liu Bao
Shou Puerh & Liu Bao

By Shen Su

New Expansion Packs!
Tracing the History of Liu Bao

By He Zhiqiang

One Hundred Baskets

By Lou Yingyin

Traditions

Tea of the Month

"Beneath the Pines," c. 2000 Liu Bao
Black Tea, Liu Bao, Guangxi, China

Gongfu Tea Tips

Space or Fullness in the Pot

Voices From the Hut

Setting Sun Tea Hut by Ben Youngbaer

TeaWayfarer

Kevin Hartwell, Canada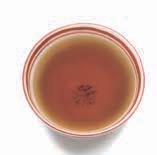 ---
Love is changing the world bowl by bowl
© 2016 by Global Tea Hut
All rights reserved. No part of this publication may be reproduced, stored in a retrieval system or transmitted in any form or by any means, electronic, mechanical, photocopying, recording, or otherwise, without prior written permission from the copyright owner.