Issue 60
January 2017

Old-Town Gathering
We have been sitting in this hut drinking amazing teas for five years! What an accomplishment! And, of course, let's celebrate with a feast: an issue packed with tea and food, recipes, dietary wisdom wih regards to a tea practice and an in-depth guide to shou puerh, with a dark brew to raise in toast.
Features

Intro to Food & Tea

By Sam Gibb

Dogen's Tenzo Kyokun

By Wu De

Diet & Tea Cultivation

By Qing Yu

Gratitude Lunch
Five Reflections
Tea Confectionery

By Shen Su

Hakka Lei Cha

By Wu De

Tea Sage Hut Recipes

Traditions

Tea of the Month

"Old-Town Gathering," 2014 Shou Puerh
Menghai, Yunnan, China

TeaWayfarer

Mara Gedrovica, Latvia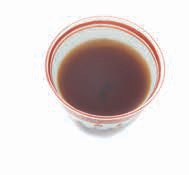 ---
Love is changing the world bowl by bowl
© 2017 by Global Tea Hut
All rights reserved. No part of this publication may be reproduced, stored in a retrieval system or transmitted in any form or by any means, electronic, mechanical, photocopying, recording, or otherwise, without prior written permission from the copyright owner.