Issue 64
May 2017

Breakthrough
There is a vast encyclopedic body of folk wisdom surrounding aged and aging puerh that goes back centuries. It's a topic worth steeping every couple years, discussing how to age tea as we check in on our own stash and see how it's faring, and also decide if we want to store a tea like this month's tea long term.
Features

Introduction to Aging Puerh Tea


The Changes of Time

By Huang Chanfang

Superior Puerh Liquor is Rich & Substantial

By Lian Jianxing

Storing Puerh Tea

By He Jingcheng

Perspectives on Aging Puerh

By Huang Haoran

Storage Techniques

By Zhan Shunqian

Puerh Storage in Malaysia

By Qiu Jinquan

Storing Puerh at Home

By Chan Kam Pong

Traditions

Tea of the Month

"Breakthrough," 2015 Sheng Puerh Tea
Mengku, Yunnan, China

Gongfu Teapot: "Deciding on an Yixing Teapot"

By Han Chi Lo

TeaWayfarer

Lauren Stern, USA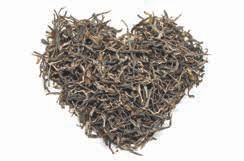 ---
Love is changing the world bowl by bowl
© 2017 by Global Tea Hut
All rights reserved. No part of this publication may be reproduced, stored in a retrieval system or transmitted in any form or by any means, electronic, mechanical, photocopying, recording, or otherwise, without prior written permission from the copyright owner.