Issue 66
July 2017

Maofeng
Our annual trips are inspiring highlights in our year and lifelong memories for this community. Though we cannot all go every year, these issues devoted to the trip bring us all along in spirit. We also now have a tradition of hand-processing tea ourselves, blending it with local tea we find and sharing it with you.
Features

Huangshan
Reflections of Our 2017 Trip: Part I

By Steve Kokker, Andrew Taylor & Shiva Rose

Qimen


Reflections of Our 2017 Trip: Part II

By Antonio Moreno, Timo Einpaul & Maxim Ulasevich

Jingdezhen


Reflections of Our 2017 Trip: Part III

By Petr Novak, Matthew Grohne & Chen Yuting

Yixing


Reflections of Our 2017 Trip: Part IV

By Lauren Stern

Traditions

Tea of the Month

"Maofeng," 2017 Green Tea
Huangshan, Anhui, China

TeaWayfarer

Shiva Rose, USA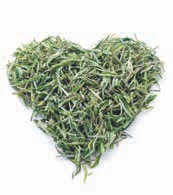 ---
Love is changing the world bowl by bowl
© 2017 by Global Tea Hut
All rights reserved. No part of this publication may be reproduced, stored in a retrieval system or transmitted in any form or by any means, electronic, mechanical, photocopying, recording, or otherwise, without prior written permission from the copyright owner.