Issue 67
August 2017

Evening Sky
Purple red tea from Dehong, which we call "Evening Sky," is one of our all-time favorite teas. As we sip these sweet, punchy, ancient tree leaves, we can explore what purple tea really is, travel through Dehong itself and then discuss kettles and the new app, getting lost in the sky with each purple sip.
Features

Purple Bud Tea

By Snow Yang

A Tour of Dehong

By Luo Yingyin

Expansion Pack IV

Wild Bud Evening Sky

Understanding Old-Growth Puerh

By Wu De

Global Tea Hut App

Editorial

Traditions

Tea of the Month

"Evening Sky," 2017 Purple Red Tea
Dehong, Yunnan, China

Teaware Artisans - "The Making of a Kettle"

By Petr Novak

TeaWayfarer

Petr Novak, Czech Republic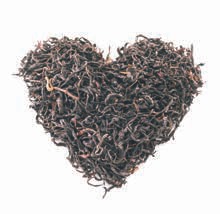 ---
Love is changing the world bowl by bowl
© 2017 by Global Tea Hut
All rights reserved. No part of this publication may be reproduced, stored in a retrieval system or transmitted in any form or by any means, electronic, mechanical, photocopying, recording, or otherwise, without prior written permission from the copyright owner.