Issue 68
September 2017
Morning Glory
It is time for our special Extended Edition of Global Tea Hut. We are excited to present one of the largest and most in-depth publications on Yixing history, lore and ceramic ware that has ever been published in the English language. And we will be sipping a very special Yixing tea as we learn and explore!
Features

Master Zhou Qi Kun
An Introduction to Yixingware
Gong Chun
The Significance of Yixing Teaware in Chinese Tea Art

By Li Guang Chung

Purple-Sand Art - Part I: From Ore to Clay & Craft to Artworks

By Huang Chien Liang

How to Choose an Yixing Teapot

By Wu De

Styles of Yixing Teapots
How to Hold an Yixing Teapot
Purple-Sand Art - Part II: Archaeological Discoveries

By Huang Chien Liang

Scouring An Yixing Teapot

Traditions

Tea of the Month

"Morning Glory," 2017 Wild Gongfu Red Tea
Yixing, Jiangsu, China

TeaWayfarer

Matthew Grohne, USA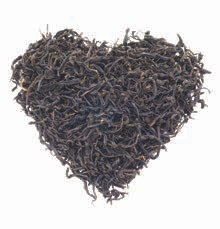 ---
Love is changing the world bowl by bowl
© 2017 by Global Tea Hut
All rights reserved. No part of this publication may be reproduced, stored in a retrieval system or transmitted in any form or by any means, electronic, mechanical, photocopying, recording, or otherwise, without prior written permission from the copyright owner.