Issue 69
October 2017

Elevation
Elevation is the only tea we send every year. It is the perfect introduction to a tea practice for those of us starting our journey and a reminder to return to our roots for those of us who have traveled some distance. As we meet our old friend again, we will explore sidehandle pots and sidehandle bowl tea ceremony.
Features

Sidehandle Teapots: History, Lore & Our Tradition

By Wu De

A Guide to Sidehandle Bowl Tea Ceremony

Editorial

Traditions

Tea of the Month

"Elevation," 2017 Old-Growth Red Tea
Sun Moon Lake, Taiwan

Teaware Artisans

Sidehandle Pot Artisans:

Peter Kuo

by Connor Goss

The Making of a Sidehandle

by Petr Novak

Luo Shi

by Wu De

TeaWayfarer

Samson Swanick, USA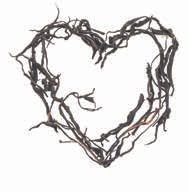 ---
Love is changing the world bowl by bowl
© 2017 by Global Tea Hut
All rights reserved. No part of this publication may be reproduced, stored in a retrieval system or transmitted in any form or by any means, electronic, mechanical, photocopying, recording, or otherwise, without prior written permission from the copyright owner.