Issue 63
April 2017

Heavenly Blossom
Raise a bowl in celebration, for this is our third Classics of Tea issue! This time we are exploring the Ming Dynasty, with translations of four Chajin from the time, as well as some insightful commentary from renowned scholars. And we have a gorgeous and unique tea to sip along the way!
Features

Introduction to Ming Tea Sutras


Tea Manual

By Zhu Quan (written 1440)

Book of Tea

By Qian Chunnian
Edited By Gu Yuanqing (1487 - 1565)

Ming China Meets Renaissance Europe

By James Norwood Pratt

Superfluous Things

By Wen Zhenheng (1585 - 1645)

A Required Taste

By Michelle Huang

Notes on Tea

By Wen Long (written 1630)

Emperor Ming Taizu & The Abolition of Caked Tea

By Steven D. Owyoung

Traditions

Tea of the Month

"Heavenly Blossom," 2016 Green Tea & Blossoms
Mingjian, Nantou, Taiwan

TeaWayfarer

Kaelen Ohm, Canada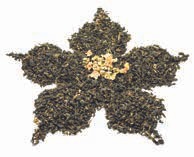 ---
Love is changing the world bowl by bowl
© 2017 by Global Tea Hut
All rights reserved. No part of this publication may be reproduced, stored in a retrieval system or transmitted in any form or by any means, electronic, mechanical, photocopying, recording, or otherwise, without prior written permission from the copyright owner.